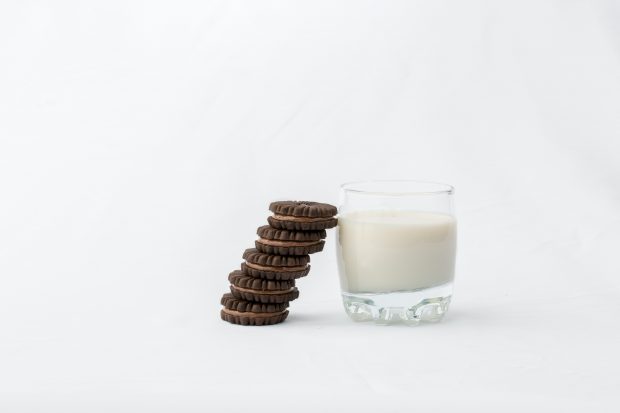 One of the resounding lessons of the COVID-19 pandemic for public health has been that correct interpretation of data is crucial to giving an accurate picture of a situation.
For the Food Standards Agency, this is particularly relevant to our understanding of food allergy and anaphylaxis rates. Anaphylaxis describes the most serious, and sometimes fatal, allergic reactions to food.
Accurate analysis of the data is crucial to understanding the true state of play for those with a food allergy. This helps to inform policy decisions taken to support them.
Often, however, understanding of the data is limited and little understood by the wider public, with misinterpretation of data regularly found in reporting on the issue.
Getting to grips with this misunderstanding of data has been the focus for a recent project the FSA has run with NHS data. The project has set out to better understand national data on anaphylaxis and explore how improved use of data can support us in our work on food allergy.
Misinterpretations of allergy data
A significant source of data on food allergy comes from hospital admissions. This can include recording patient experience and touchpoints with the NHS.
However, data from hospital admissions for anaphylaxis are complex and require expert interpretation of their coding.
Public understanding of anaphylaxis has been made more complicated through a trend of misreporting by the media. This has taken the form of misattributing an increase in hospital admissions due to all-cause anaphylaxis, solely to food allergy, when instead multiple allergies are involved.
This has led some to further misinterpret general allergy admissions data, assuming that all admissions were due to allergic reactions, even when they were simply planned routine visits for diagnosis or follow-up.
Fatal food-induced allergic reactions have also dominated the news. These headlines have helped to give the impression that fatalities related to food anaphylaxis are far more common now than ever before, but is that really the case?
Study into misreporting anaphylaxis data
With this in mind, we have set out to help address issues associated with the misreporting of allergy data.
Through a study funded by the FSA, and conducted by scientists from Imperial College London, we have identified trends in food-induced anaphylaxis admissions and related fatalities from 1998 to 2018 in the UK.
This research is part of work towards our wider ambition for the UK to be the best place in the world to be a food hypersensitive consumer.
This includes better understanding trends of food hypersensitivity reactions, the consequences in healthcare encounters, and the circumstances that may predispose individuals to severe or life-threatening reactions to food.
Understanding the impact of food allergy
Through this work, we are improving our knowledge and approach to data around the impact of food allergy. This has developed our understanding of the lived experience for food hypersensitive consumers.
Food allergy can have a significant impact on an individual's quality of life. This can be caused by many factors other than the reactions themselves.
Whether this is the constant worry of exposure to an allergen, the need for continued vigilance, or the expectation of severe, even fatal outcomes, this impact is potentially being further compounded by misreporting in the media.
Food-related anaphylaxis death rate
Despite headlines giving the impression that food-related anaphylaxis fatalities are on the rise in recent years, the study found the opposite to be true.
Deaths from food-induced anaphylaxis are rare. Although hospital admissions for food-induced anaphylaxis increased 6% per year, or three-fold from 1998 to 2018, the case fatality rate (fatalities as a percentage of hospital admissions) for food-anaphylaxis more than halved, from 0.7% to 0.3% during this period.
The greatest increase in hospital admissions was seen among young people under 15 years old. This was particularly pronounced for those under 5.
It was estimated that there are less than 10 fatalities a year due to food-induced anaphylaxis in the UK. The greatest fatality rates were seen in teenagers.
The allergens causing the most fatal allergic reactions
Perhaps surprising to some, it was cow's milk, and not peanuts or tree nuts, that was identified as the allergen responsible for the most fatal reactions.
A total of sixty-six deaths were reported in children from 1998-2018. 14% of these were caused by peanuts, 9% by tree nuts and 26% by cow's milk.
An increased awareness amongst food businesses and the general public regarding food allergy-related to peanut and tree nuts, rather than to cow's milk could be a factor here.
Another factor could be that cow's milk is protein-rich, widely present in the western diet, and can be present in many forms. This means there's an increased chance of exposure that could cause severe allergic reactions.
The gender split of fatal allergic reactions
The study also identified that there was a male predominance in food-related anaphylaxis admissions prior to puberty. However, this was reversed from age of 15 onwards.
Interestingly, many scientific studies report that male infants and children are more affected by allergy-related conditions than girls. However, this trend shifts after puberty when more female patients are recorded with food hypersensitivities than males.
Most scientific research suggests that females in adolescence and adulthood have a higher anaphylaxis hospital admission rate than males. The reasons for this trend are still not clear, but it is probably linked to a combination of genetic, hormonal and environmental factors.
More research into food-related anaphylaxis and gender differences is needed to improve our understanding of this trend.
Further study into food anaphylaxis in the United Kingdom
This study into the data around food anaphylaxis in the United Kingdom has been published in the British Medical Journal (BMJ).
This FSA-funded study is now looking to expand on these findings. The team at Imperial College are currently investigating why some people may be more susceptible to severe allergic reactions than others.
To help tackle this important question requires the establishment of a registry to collect detailed information on anaphylactic reactions in the UK. You can find out more about our research in this area on our website.
Anaffylacsis Bwyd yn y Deyrnas Unedig: dadansoddiad o ddata cenedlaethol, 1998-2018 (prosiect data'r Gwasanaeth Iechyd Gwladol)
Un o wersi mwyaf pandemig COVID-19 o ran iechyd y cyhoedd yw bod dehongli data yn gywir yn hanfodol i roi darlun cywir o sefyllfa.
Ar gyfer yr Asiantaeth Safonau Bwyd (ASB), mae hyn yn arbennig o berthnasol i'n dealltwriaeth o alergeddau bwyd a chyfraddau anaffylacsis. Mae anaffylacsis yn disgrifio'r adweithiau alergaidd mwyaf difrifol i fwyd. Weithiau, gall hyn gynnwys marwolaeth.
Mae dadansoddiad cywir o'r data yn hanfodol i ddeall gwir gyflwr y rhai sydd ag alergeddau bwyd. Mae hyn yn helpu i lywio penderfyniadau polisi a gymerir i'w cefnogi.
Yn aml, fodd bynnag, mae dealltwriaeth o'r data yn gyfyngedig ac ychydig iawn y mae'r cyhoedd yn ei ddeall, gyda chamddehongli data yn aml wrth adrodd ar y mater.
Mae mynd i'r afael â'r camddealltwriaeth hwn o ddata wedi bod yn ganolbwynt i brosiect diweddar y mae'r ASB wedi'i redeg gyda data'r Gwasanaeth Iechyd Gwladol (GIG). Nod y prosiect yw deall data cenedlaethol ar anaffylacsis yn well ac archwilio sut y gall gwell defnydd o ddata ein cefnogi yn ein gwaith ar alergeddau bwyd.
Camddehongli data ar alergeddau
Mae nifer derbyniadau i'r ysbyty (hospital admissions) yn ffynhonnell ddata sylweddol o ran alergeddau bwyd. Gall hyn gynnwys cofnodi profiad a phwyntiau cyffwrdd cleifion gyda'r GIG.
Fodd bynnag, mae data nifer derbyniadau i'r ysbyty ar gyfer anaffylacsis yn gymhleth ac mae angen dehongliad arbenigol o'r wybodaeth.
Mae dealltwriaeth y cyhoedd o anaffylacsis yn fwy cymhleth oherwydd bod y cyfryngau yn cam-adrodd. Mae'r cyfryngau wedi bod yn cam-ddatgan cynnydd mewn derbyniadau i'r ysbyty gan nodi eu bod oherwydd alergeddau bwyd yn hytrach nag anaffylacsis, mewn achosion lle roedd nifer o alergeddau yn gysylltiedig.
Mae hyn wedi arwain rhai i gamddehongli data derbyniadau alergedd cyffredinol ymhellach, gan dybio bod pob derbyniad yn ymwneud ag adweithiau alergedd, hyd yn oed pan oeddent yn syml yn ymweliadau arferol wedi'u cynllunio ar gyfer diagnosis neu apwyntiadau dilynol.
Mae marwolaethau oherwydd adweithiau alergaidd a achosir gan fwyd hefyd wedi dominyddu'r newyddion. Mae'r penawdau hyn wedi rhoi'r argraff bod marwolaethau sy'n gysylltiedig ag anaffylacsis bwyd yn llawer mwy cyffredin nawr nag erioed o'r blaen, ond a yw hynny'n wir mewn gwirionedd?
Astudiaeth am gam-adrodd data anaffylacsis
Gyda hyn mewn golwg, rydym ni wedi ceisio mynd i'r afael â materion sy'n gysylltiedig â cham-adrodd data alergeddau.
Trwy astudiaeth a ariannwyd gan yr ASB, ac a gynhaliwyd gan wyddonwyr o Goleg Imperial Llundain, rydym ni wedi nodi tueddiadau mewn derbyniadau anaffylacsis a achosir gan fwyd a marwolaethau cysylltiedig rhwng 1998 a 2018 yn y Deyrnas Unedig (DU).
Mae'r ymchwil hon yn rhan o waith tuag at ein huchelgais ehangach, sef i'r DU fod y lle gorau yn y byd i'r rheiny sydd â gorsensitifrwydd i fwyd.
Mae hyn yn cynnwys deall yn well dueddiadau adweithiau gorsensitifrwydd i fwyd, canlyniadau cyfarfyddiadau gofal iechyd, a'r amgylchiadau a allai ragdueddu unigolion i ymatebion difrifol neu rai sy'n bygwth bywyd i fwyd.
Deall effaith alergeddau bwyd
Trwy'r gwaith hwn rydym ni'n gwella ein gwybodaeth a'n dull o ymdrin â data ar effaith alergeddau bwyd. Mae hyn wedi datblygu ein dealltwriaeth o'r profiad o fyw â gorsensitifrwydd i fwyd.
Gall alergedd bwyd gael effaith sylweddol ar ansawdd bywyd unigolyn. Gall hyn gael ei achosi gan lawer o ffactorau heblaw'r adweithiau eu hunain.
Boed hyn yn bryder cyson o ddod i gysylltiad ag alergen, yr angen parhaus i fod yn wyliadwrus, neu ddisgwyl canlyniadau difrifol, hyd yn oed farwolaeth, mae'r effaith hon o bosib hyd yn oed yn waeth oherwydd cam-adrodd yn y cyfryngau.
Cyfradd marwolaeth anaffylacsis sy'n gysylltiedig â bwyd
Er gwaethaf penawdau a roddodd yr argraff bod marwolaethau anaffylacsis sy'n gysylltiedig â bwyd ar gynnydd yn ystod y blynyddoedd diwethaf, canfu'r astudiaeth fod y gwrthwyneb yn wir.
Mae marwolaethau o anaffylacsis a achosir gan fwyd yn brin. Er bod derbyniadau i'r ysbyty ar gyfer anaffylacsis a achosir gan fwyd wedi cynyddu 6% y flwyddyn, neu deirgwaith rhwng 1998 a 2018, roedd cyfradd marwolaeth yr achosion (marwolaethau fel canran o dderbyniadau i'r ysbyty) ar gyfer anaffylacsis bwyd wedi lleihau o 0.7% i 0.3% yn ystod y cyfnod hwn.
Gwelwyd y cynnydd mwyaf mewn derbyniadau i'r ysbyty ymhlith pobl ifanc o dan 15 oed. Roedd hyn yn arbennig o amlwg i'r rhai dan 5 oed.
Amcangyfrifwyd bod llai na 10 marwolaeth y flwyddyn oherwydd anaffylacsis a achosir gan fwyd yn y DU. Gwelwyd y cyfraddau marwolaeth mwyaf ymhlith pobl ifanc yn eu harddegau.
Yr alergenau sy'n achosi'r adweithiau alergaidd a all arwain at farwolaeth
Er syndod i rai efallai, llaeth buwch, ac nid pysgnau neu gnau coed, a nodwyd fel yr alergen sy'n gyfrifol am y nifer fwyaf o farwolaethau yn ymwneud ag alergenau.
Adroddwyd bod cyfanswm o 66 o blant wedi marw rhwng 1998-2018. Pysgnau a achosodd 14% o'r rhain, 9% gan gnau coed a 26% gan laeth buwch.
Gallai ymwybyddiaeth gynyddol ymhlith busnesau bwyd a'r cyhoedd yn gyffredinol am alergeddau bwyd sy'n gysylltiedig â physgnau a chnau coed, yn hytrach nag â llaeth buwch fod yn ffactor yma.
Ffactor arall yw bod llaeth buwch yn llawn protein, sy'n cael ei ddefnyddio'n aml yn y deiet gorllewinol, ac y gall fod yn bresennol ar sawl ffurf. Mae hyn yn golygu bod mwy o siawns o ddod i gysylltiad a allai achosi adweithiau alergaidd difrifol.
Gwahaniaeth rhwng y rhywiau o ran adweithiau alergaidd
Nododd yr astudiaeth hefyd fod mwy o ddynion yn mynd i'r ysbyty oherwydd anaffylacsis sy'n gysylltiedig â bwyd cyn oed aeddfedrwydd (puberty). Fodd bynnag, roedd y gwrthwyneb yn wir o 15 oed ymlaen.
Yn ddiddorol, mae llawer o astudiaethau gwyddonol yn nodi bod babanod a phlant gwrywaidd yn cael eu heffeithio'n fwy gan gyflyrau sy'n gysylltiedig ag alergeddau na merched. Fodd bynnag, mae'r duedd hon yn newid ar ôl oed aeddfedrwydd gyda mwy o gleifion benywaidd yn cael eu cofnodi â gorsensitifrwydd i fwyd na dynion.
Mae'r rhan fwyaf o ymchwil wyddonol yn awgrymu bod gan fenywod yn eu glasoed (adolescence) a menywod sy'n oedolion gyfradd dderbyn uwch i ysbytai am anaffylacsis na dynion. Nid yw'r rhesymau dros y duedd hon yn glir ar hyn o bryd, ond mae'n debyg ei fod yn gysylltiedig â chyfuniad o ffactorau genetig, hormonaidd ac amgylcheddol.
Mae angen rhagor o ymchwil i anaffylacsis sy'n gysylltiedig â bwyd a gwahaniaethau rhyw i wella ein dealltwriaeth o'r duedd hon.
Astudiaeth bellach i anaffylacsis bwyd yn y DU
Mae'r astudiaeth hon i'r data o ran anaffylacsis bwyd yn y DU wedi'i chyhoeddi yn y British Medical Journal (BMJ) ac mae i'w gweld ar-lein.
Mae'r astudiaeth hon, a ariennir gan yr ASB, bellach yn gobeithio ehangu ar y canfyddiadau hyn. Ar hyn o bryd mae'r tîm yng Ngholeg Imperial Llundain yn ymchwilio pam y gallai rhai pobl fod yn fwy agored i adweithiau alergaidd difrifol nag eraill.
Er mwyn helpu i fynd i'r afael â'r cwestiwn pwysig hwn, mae'n rhaid sefydlu cofrestrfa i gasglu gwybodaeth fanwl am adweithiau anaffylactig yn y DU. Gallwch chi ddarganfod rhagor o wybodaeth am ein hymchwil yn y maes hwn ar ein gwefan.