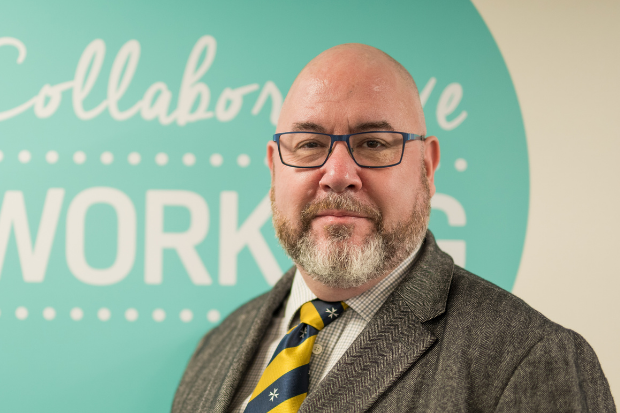 My career at the Food Standards Agency is as old as the department itself – 20 years.
While the agency, and the issues it deals with, have changed, our values have been steadfast:
putting the consumer first
being science and evidence based
being a trusted, independent voice.
During my time with the agency, my roles have exposed me to many aspects of the food space. My remit has spanned chemical contaminants, animal feed, regulatory approaches, policy, science and food policy in Wales, with my current role as Director of Global Affairs focusing on food standards and safety on the international stage.
In 2020, as the FSA marks 20 years since its creation, it's an opportunity to look back at some of the highlights and milestones that have shaped the food sector.
2000 – Creation of the FSA and commitment to openness and transparency
After a series of high-profile food incidents in the 1980s and 1990s, one of the first acts of the new government in May 1997 was to publish a green paper on food standards. This led to the creation in April 2000 of the FSA as an independent government department working across England, Wales, Northern Ireland and Scotland to protect public health and consumers' wider interests in relation to food.
At launch, the FSA made a commitment to operating openly and transparently, with Board meetings held in public and a wide-reaching Code of Practice on Openness, which applied. This committed the FSA to publish all the advice it gives to other parts of government – ground-breaking for its time, and still so now.
2005 – 'Safer Food, Better Business' to make food hygiene easier for small businesses
In 2005 we launched 'Safer Food, Better Business' (SFBB) to help small and micro businesses to adopt good food safety procedures. SFBB was designed to meet the needs of different types of businesses – including small catering companies, small retail companies, restaurants and takeaways – this guidance continues to be a core part of our offering and most restaurant kitchens now have a printed copy.
2007 – Front of pack nutritional traffic light labelling
The FSA led on the initial development of a voluntary multiple traffic light label on prepacked foods through extensive consumer research and broad consultation. The traffic light label shows, at a glance, whether food is high (red), medium (amber) or low (green) in fat, saturated fat, sugars and salt, as well as the total energy (calories and kilojoules) provided.
The traffic light system, now in widespread use both in the UK and in several countries overseas, was designed to encourage consumers to look for and demand healthier food and give an incentive to businesses to produce that food.
Nutrition in England and Wales is now a responsibility of the Department of Health and Social Care, but we continue to advocate for the use of traffic light labelling in Northern Ireland. We encourage consumers to use front of pack nutritional labelling and highlight the nutritional value of commonly purchased foods.
2010 – The Food Hygiene Rating Scheme
The green and black Food Hygiene Rating Scheme stickers in the windows of restaurants, takeaways and grocery stores are probably the most visible sign of the work we do in partnership with local authorities to keep people safe.
In 2010, we launched the scheme across England, Wales and Northern Ireland to provide the public with information about the hygiene standards in food businesses. Displaying the stickers became mandatory in Wales from November 2013 and Northern Ireland from October 2016.
And it works. Standards have improved – business achieving the top rating of 5 went up from 53% in 2013 to 72% in 2019. Our research also shows that businesses with higher ratings are less likely to be responsible for outbreaks of foodborne illness.
2012 – Lifting of sheep movements following Chernobyl nuclear disaster
In 1986, radioactive contamination from the Chernobyl nuclear accident fell on upland areas of the UK which led to controls on 9,800 sheep farms in these areas. These controls restricted the movement, sale and supply of sheep in areas where contamination levels in sheep meat could potentially cause a risk to public health. These were gradually removed, with some areas of Cumbria and North Wales the last to have the restrictions lifted.
Following a review and risk assessment which showed a very low risk, the FSA removed controls on the last 300 upland sheep farms in both countries in 2012.
2013 – The horsemeat incident
In 2013 the Food Safety Authority of Ireland detected horse and pig DNA in some beef burgers produced in the Republic of Ireland. In one Tesco burger, horse meat accounted for 29% of the total meat content. The Prime Minister asked the FSA to investigate. The FSA immediately mandated testing of minced beef products and ready meals for horse and pig DNA above a 1% threshold.
Over 6,000 tests were completed by the UK food industry in six weeks, identifying over two dozen further products that had been adulterated. This was the largest incident managed by the FSA involving around a hundred highly committed staff, all working long hours, sometimes in new roles.
In response to the incident the FSA's National Food Crime Unit (NFCU) was established. This dedicated law enforcement function is one of a handful of food crime units globally.
2014 – Acting on Campylobacter Together
In 2014, Campylobacter was the most commonly known cause of bacterial food poisoning in the UK, affecting more than a quarter of a million people each year. To tackle this, the FSA launched Acting on Campylobacter Together (ACT). This included working with farmers, slaughterhouses, and retailers to reduce the presence of Campylobacter and possibility of cross-contamination and educating consumers and caterers on good hygiene practices.
As a result of Acting on Campylobacter Together, the burden of Campylobacter on UK society fell by £232m in 2016/17 and, most importantly, 100,000 fewer people fell ill from Campylobacter each year.
2020 – COVID-19 pandemic
During the initial stages of the coronavirus pandemic, we took a leading role in securing the supply of safe food to the nation. We published authoritative risk assessments on the transmissibility of COVID-19 through food and provided guidance to support business and consumers during a challenging period.
In Northern Ireland, we supported the Department for Communities (DfC), local government and voluntary sector to ensure the safe provision of 18,000 food parcels weekly to the shielded cohort and economically vulnerable during the crisis.
Since its creation, the FSA has played a leading role in protecting consumer interests and wider public health in relation to food, as well as supporting businesses to do the right thing.
Our founding values of being science-based and our shared mission to give consumers confidence that food is what it says it is, remains as central to the agency as ever. Here's to the next 20 years!
Cerrig milltir 20 mlynedd yr Asiantaeth Safonau Bwyd
Mae fy ngyrfa yn yr Asiantaeth Safonau Bwyd (ASB) mor hen â'r asiantaeth ei hun – 20 mlynedd.
Er bod yr asiantaeth, a'r materion y mae'n delio â nhw wedi newid, nid yw ein gwerthoedd wedi newid:
rhoi'r defnyddiwr yn gyntaf
bod yn seiliedig ar wyddoniaeth a thystiolaeth
bod yn llais annibynnol dibynadwy.
Yn ystod fy amser gyda'r asiantaeth, rwyf wedi profi sawl agwedd ar y sector bwyd. Mae fy nghylch gwaith wedi cynnwys halogion cemegol, bwyd anifeiliaid, dulliau rheoleiddio, polisi, gwyddoniaeth a pholisi bwyd yng Nghymru, gyda fy rôl bresennol fel Cyfarwyddwr Materion Byd-eang yn canolbwyntio ar safonau a diogelwch bwyd ar y llwyfan ryngwladol.
Yn 2020, gyda'r ASB yn dathlu 20 mlynedd, mae'n gyfle i edrych yn ôl ar rai o'r uchafbwyntiau a'r cerrig milltir sydd wedi llunio'r sector bwyd.
2000 – Sefydlu'r ASB ac ymrwymo i fod yn agored ac yn dryloyw
Ar ôl cyfres o ddigwyddiadau bwyd proffil uchel yn yr 1980au a'r 1990au, un o weithredoedd cyntaf y llywodraeth newydd ym mis Mai 1997 oedd cyhoeddi papur gwyrdd ar safonau bwyd. Arweiniodd hyn at sefydlu'r ASB ym mis Ebrill 2000 fel adran annibynnol o'r llywodraeth sy'n gweithio ar draws Cymru, Lloegr, Gogledd Iwerddon a'r Alban i ddiogelu iechyd y cyhoedd a buddiannau ehangach defnyddwyr mewn perthynas â bwyd.
Wrth ei sefydlu, ymrwymodd yr ASB i weithredu'n agored ac yn dryloyw, gyda chyfarfodydd y Bwrdd yn cael eu cynnal yn gyhoeddus a chyhoeddi Cod Ymarfer ar Fod yn Agored. Roedd y Cod Ymarfer hefyd yn ymrwymo i gyhoeddi'r holl gyngor y mae'n ei roi i rannau eraill o'r llywodraeth – gan dorri tir newydd ar y pryd, a hyd at heddiw.
2005 – Lansio 'Bwyd Mwy Diogel, Busnes Gwell' i hwyluso hylendid bwyd i fusnesau bach
Yn 2005 lansiwyd 'Bwyd Mwy Diogel, Busnes Gwell' i helpu busnesau bach a meicro i fabwysiadu gweithdrefnau diogelwch bwyd da. Cafodd y pecynnau eu datblygu i ddiwallu anghenion gwahanol fathau o fusnesau – gan gynnwys cwmnïau arlwyo bach, cwmnïau manwerthu bach, bwytai a siopau tecawê – ac mae 'Bwyd Mwy Diogel, Busnes Gwell' yn parhau i fod yn rhan greiddiol o'r hyn rydym ni'n ei gynnig, ac mae'r rhan fwyaf o fwytai wedi mynnu copi ohono erbyn hyn.
2007 – Cyflwyno labelu maeth ar flaen y pecyn
Arweiniodd yr ASB ar ddatblygiad cychwynnol labelu goleuadau traffig gwirfoddol ar fwyd wedi'i becynnu ymlaen llaw trwy ymchwil defnyddwyr helaeth ac ymgynghori eang. Mae'r label goleuadau traffig yn dangos, ar gip, a yw bwyd yn cynnwys lefelau uchel (coch), canolig (oren) neu isel (gwyrdd) o fraster, braster dirlawn, siwgrau a halen, yn ogystal â chyfanswm yr egni (calorïau a kilojoules).
Dyluniwyd y system goleuadau traffig, sydd bellach yn cael ei defnyddio'n helaeth yn y Deyrnas Unedig ac mewn sawl gwlad dramor, i annog defnyddwyr i chwilio am fwyd iachach a rhoi cymhelliant i fusnesau gynhyrchu'r bwyd hwnnw.
Yng Nghymru ac yn Lloegr, yr Adran Iechyd a Gofal Cymdeithasol sydd bellach yn gyfrifol am faeth , ond rydym ni'n parhau i hyrwyddo defnyddio labelu goleuadau traffig yng Ngogledd Iwerddon. Rydym ni'n annog defnyddwyr i ddefnyddio labelu maeth ar flaen pecyn ac yn tynnu sylw at werth maethol bwydydd a brynir yn aml.
2010 – Y Cynllun Sgorio Hylendid Bwyd
Mae'n debyg mai'r sticeri Cynllun Sgorio Hylendid Bwyd gwyrdd a du sydd i'w gweld mewn ffenestri bwytai, siopau tecawê a siopau groser yw'r arwydd mwyaf gweladwy o'r gwaith a wnawn mewn partneriaeth ag awdurdodau lleol i gadw pobl yn ddiogel.
Yn 2010, lansiwyd y cynllun ledled Cymru, Lloegr a Gogledd Iwerddon i roi gwybodaeth i'r cyhoedd am y safonau hylendid mewn busnesau bwyd. Daeth arddangos y sticeri yn orfodol yng Nghymru o fis Tachwedd 2013 ac yng Ngogledd Iwerddon o fis Hydref 2016.
Ac mae'r cynllun yn gweithio. Mae safonau wedi gwella – cynyddodd nifer y busnesau a gafodd y sgôr uchaf o 5 i fyny o 53% yn 2013 i 72% yn 2019. Mae ein hymchwil hefyd yn dangos bod busnesau sydd â sgôr uwch yn llai tebygol o fod yn gyfrifol am achosion o salwch a gludir gan fwyd.
2012 – Codi cyfyngiadau symud defaid yn dilyn trychineb niwclear Chernobyl
Yn 1986, cwympodd halogiad ymbelydrol o ddamwain niwclear Chernobyl ar ardaloedd ucheldirol y Deyrnas Unedig (DU) a arweiniodd at reolaethau ar 9,800 o ffermydd defaid yn yr ardaloedd hyn. Roedd y rheolaethau hyn yn cyfyngu ar symud, gwerthu a chyflenwi defaid mewn ardaloedd lle gallai lefelau halogi mewn cig defaid achosi risg i iechyd y cyhoedd. Cafodd y rhain eu symud yn raddol, gyda rhai ardaloedd yng Ngogledd Cymru ac yn Cumbria ymhlith yr olaf i godi'r cyfyngiadau.
Yn dilyn adolygiad ac asesiad risg a ddangosodd risg isel iawn, fe wnaeth yr ASB gael gwared ar reolaethau ar y 300 o ffermydd defaid ucheldirol diwethaf yn y ddwy wlad yn 2012.
2013 – Digwyddiad cig ceffyl
Yn 2013 darganfu Awdurdod Diogelwch Bwyd Iwerddon DNA ceffylau a moch mewn rhai byrgyrs cig eidion a gynhyrchwyd yng Ngweriniaeth Iwerddon. Mewn un byrgyr o Tesco, roedd 29% o gyfanswm cynnwys y cig yn gig ceffyl. Gofynnodd y Prif Weinidog i'r ASB ymchwilio i'r mater. Aeth yr ASB ati'n syth i brofi briwgig eidion (minced beef) a phrydau parod ar gyfer DNA ceffylau a moch uwchlaw trothwy 1%.
Cwblhawyd dros 6,000 o brofion gan ddiwydiant bwyd y DU mewn chwe wythnos, gan nodi dros ddau ddwsin o gynhyrchion pellach a oedd wedi eu difwyno. Hwn oedd y digwyddiad mwyaf a reolwyd gan yr ASB yn cynnwys tua chant o staff ymroddedig iawn, pob un yn gweithio oriau hir, weithiau mewn rolau newydd.
Mewn ymateb i'r digwyddiad, sefydlwyd Uned Genedlaethol Troseddau Bwyd (NFCU) yr ASB. Mae'r Uned yn un o lond dwrn o unedau troseddau bwyd sy'n gorfodi'r gyfraith ar draws y byd.
2014 – Lansio ymgyrch Awn i'r Afael â Campylobacter trwy gydweithio
Yn 2014, Campylobacter oedd yr achos mwyaf cyffredin hysbys o wenwyn bwyd bacteriol yn y DU, gan effeithio ar fwy na chwarter miliwn o bobl bob blwyddyn. Er mwyn mynd i'r afael â hyn, lansiodd yr ASB ymgyrch 'Awn i'r Afael â Campylobacter trwy gydweithio'. Roedd hyn yn cynnwys gweithio gyda ffermwyr, lladd-dai a manwerthwyr i leihau presenoldeb Campylobacter a'r posibilrwydd o groeshalogi ac addysgu defnyddwyr ac arlwywyr ar arferion hylendid da.
O ganlyniad i'r ymgyrch, gostyngodd baich Campylobacter ar gymdeithas y DU o £232 miliwn yn 2016/17 ac, yn bwysicaf oll, arweiniodd at 100,000 yn llai o bobl yn sâl o Campylobacter bob blwyddyn.
2020 – Pandemig COVID-19
Yn ystod camau cychwynnol pandemig y coronafeirws, fe gymeron ni rhan flaenllaw wrth sicrhau cyflenwad bwyd diogel i'r genedl. Gwnaethom gyhoeddi asesiadau risg awdurdodol ar COVID-19 yn trosglwyddo trwy fwyd a darparu cyngor i gefnogi busnesau a defnyddwyr yn ystod cyfnod heriol.
Yng Ngogledd Iwerddon, gwnaethom gefnogi'r Adran Cymunedau (DfC), llywodraeth leol a'r sector gwirfoddol i sicrhau bod 18,000 o barseli bwyd yn cael eu darparu'n ddiogel bob wythnos i'r rheiny a oedd yn gorfod cael eu gwarchodi a'r rheiny a oedd yn agored i niwed yn economaidd yn ystod yr argyfwng.
Ers ei sefydlu, mae'r ASB wedi chwarae rhan flaenllaw wrth ddiogelu buddiannau defnyddwyr ac iechyd y cyhoedd ehangach mewn perthynas â bwyd, ynghyd â chefnogi busnesau i wneud y peth iawn.
Mae ein gwerthoedd sylfaenol o fod yn seiliedig ar wyddoniaeth a'n cenhadaeth a rennir i roi hyder i ddefnyddwyr bod bwyd yn cyd-fynd â'r hyn sydd ar y label, yn parhau i fod mor ganolog i'r asiantaeth ag erioed. Ymlaen i'r 20 mlynedd nesaf!