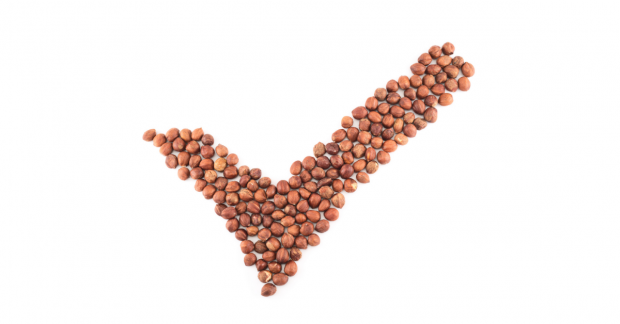 Phil Flaherty, Head of Risk Analysis and Trade Policy Unit, takes a look at what food businesses need to know about the UK risk analysis process and the authorisation of substances in food and feed after the EU Transition Period ends.
Last month we teamed up with Food Matters Live's 'Table Talk' podcast to provide information to businesses on the changes that will come into play from 1 January 2021 in relation to food safety risk advice.
From January it will be the Food Standards Agency and Food Standards Scotland (FSS) that are responsible for carrying out risk assessments and making recommendations to Ministers on whether to authorise certain food and animal feed products to be placed on the market in England, Scotland and Wales, as well as any new products or processes.
Under the terms of the Northern Ireland Protocol, EU rules on authorisations will continue to apply in Northern Ireland.
Joining me on the podcast panel were my colleagues Mark Willis, Head of Chemical Contaminants and Dr Amie Adkin, Head of Risk Assessment. During the podcast we discussed:
How the regulatory landscape is changing
What we're doing to make the process simple for businesses
How we assess food risks for consumers
Listen here to find out more about the risk analysis process and what it may mean for you:
If you're looking for more information on how the regulated products service will work from 1 January 2021, you can visit our business guidance.
Please have a listen to the podcast and share if you think it will be of interest to your colleagues and industry networks.
---
Dadansoddi risg a chynhyrchion wedi'u rheoleiddio – beth sydd angen i fusnesau ei wybod ar gyfer Ionawr 2021
Mae Phil Flaherty, Pennaeth Uned Dadansoddi Risg a Pholisi Masnach, yn edrych ar yr hyn sydd angen i fusnesau bwyd ei wybod am broses dadansoddi risg y Deyrnas Unedig (DU) ac awdurdodi sylweddau mewn bwyd a bwyd anifeiliaid ar ôl i Gyfnod Pontio'r Undeb Ewropeaidd (UE) ddod i ben.
Y mis diwethaf fe wnaethom ymuno â phodlediad 'Table Talk' Food Matters Live i roi gwybodaeth i fusnesau am y newidiadau a fydd yn dod i rym o 1 Ionawr 2021 mewn perthynas â chyngor ar risg diogelwch bwyd.
O fis Ionawr, yr Asiantaeth Safonau Bwyd a Safonau Bwyd yr Alban (FSS) fydd yn gyfrifol am gynnal asesiadau risg a gwneud argymhellion i Weinidogion o ran a ddylid awdurdodi rhai cynhyrchion bwyd a bwyd anifeiliaid i'w rhoi ar y farchnad yng Nghymru, yn Lloegr ac yn yr Alban, yn ogystal ag unrhyw gynhyrchion neu brosesau newydd.
O dan delerau Protocol Gogledd Iwerddon, bydd rheolau'r UE ar awdurdodiadau yn parhau i fod yn berthnasol yng Ngogledd Iwerddon.
Yn ymuno â mi ar banel y podlediad roedd fy nghydweithwyr Mark Willis, Pennaeth Halogion Cemegol a Dr Amie Adkin, Pennaeth Asesu Risg. Yn ystod y podlediad buom yn trafod:
Sut mae'r dirwedd reoleiddio yn newid
Beth rydym ni'n ei wneud i symleiddio'r broses i fusnesau
Sut rydym ni'n asesu risgiau bwyd i ddefnyddwyr
Gallwch chi wrando ar y podlediad nawr i ddysgu rhagor am y broses dadansoddi risg a'r hyn y gallai ei olygu i chi:
Os ydych chi'n chwilio am ragor o wybodaeth am sut y bydd y gwasanaeth cynhyrchion wedi'u rheoleiddio yn gweithio o 1 Ionawr 2021, edrychwch ar yr adran canllawiau ar gyfer busnesau ar ein gwefan.
Gwrandewch ar y podlediad a rhannwch os ydych chi'n credu y bydd o ddiddordeb i'ch cydweithwyr a'ch rhwydweithiau yn y diwydiant.